Activities
HOME > Activities
Activities
Capacity Building Workshop for GMS (Greater Mekong Subregion) Cross-border E-commerce 2017-08-21 ~ 2017-08-25 |Seoul, Korea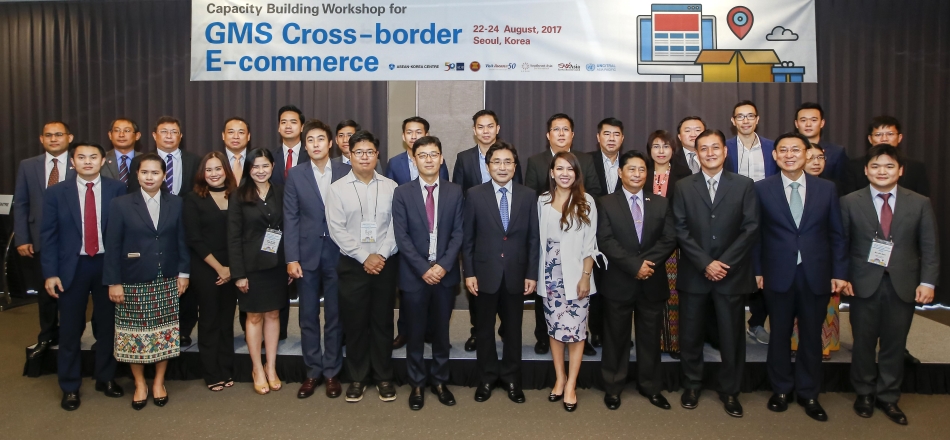 ▲ Group Photo | Courtyard Seoul Namdaemun
The ASEAN-Korea Centre (Secretary General Kim Young-sun) organized the Capacity Building Workshop for GMS (Greater Mekong Subregion) Cross-border E-commerce on 21-25 August 2017 in Seoul, Korea. Jointly organized with the Asian Development Bank, the Workshop aimed to strengthen capacities of public and private sectors of the GMS countries through sharing Korea's e-commerce development experience, and foster business partnership between the GMS and Korea in the digital era by offering a platform for business network-building.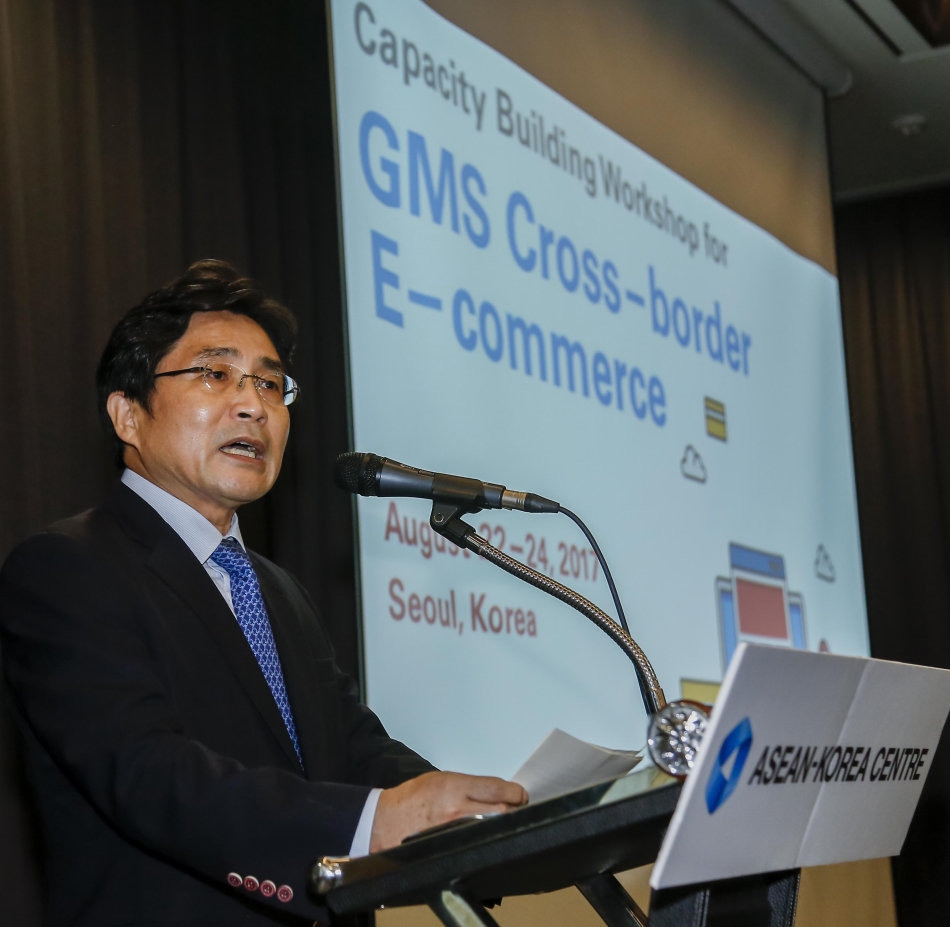 ▲ Opening Remarks by H.E. Kim Young-sun, Secretary General of ASEAN-Korea Centre | Courtyard Seoul Namdaemun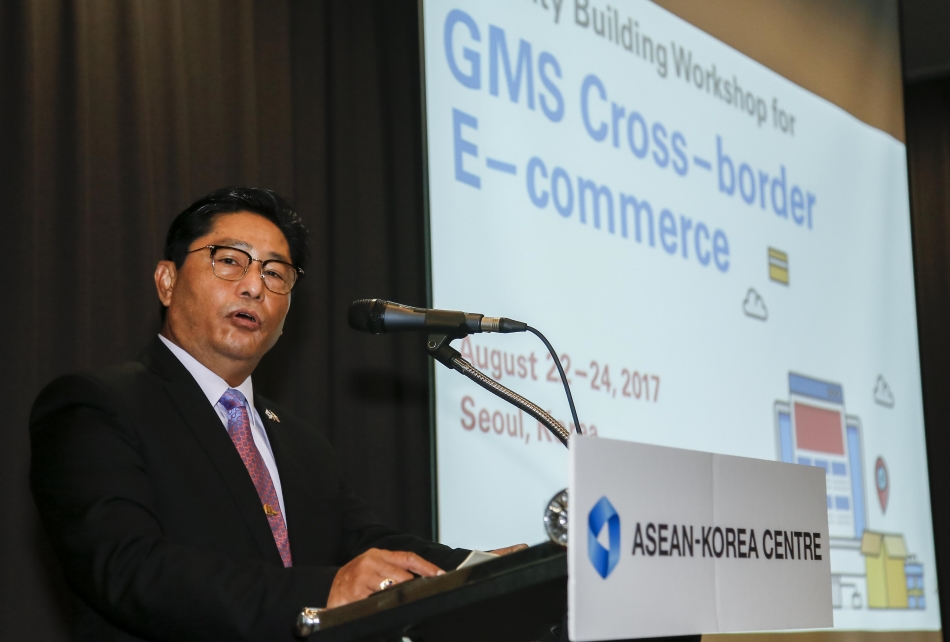 ▲ Congratulatory Remarks by H.E. Thura U Thet Oo Maung, Ambassador of Myanmar to ROK | Courtyard Seoul Namdaemun
The GMS representatives shared their country's current trends and policies on e-commerce industry, and obtained up-to-date information on e-commerce related legislations, e-payment service and logistics system during the two-day Seminar. They also gained an insight on automated logistics processing through the industrial visit to Kimpo E-mart Logistics Center.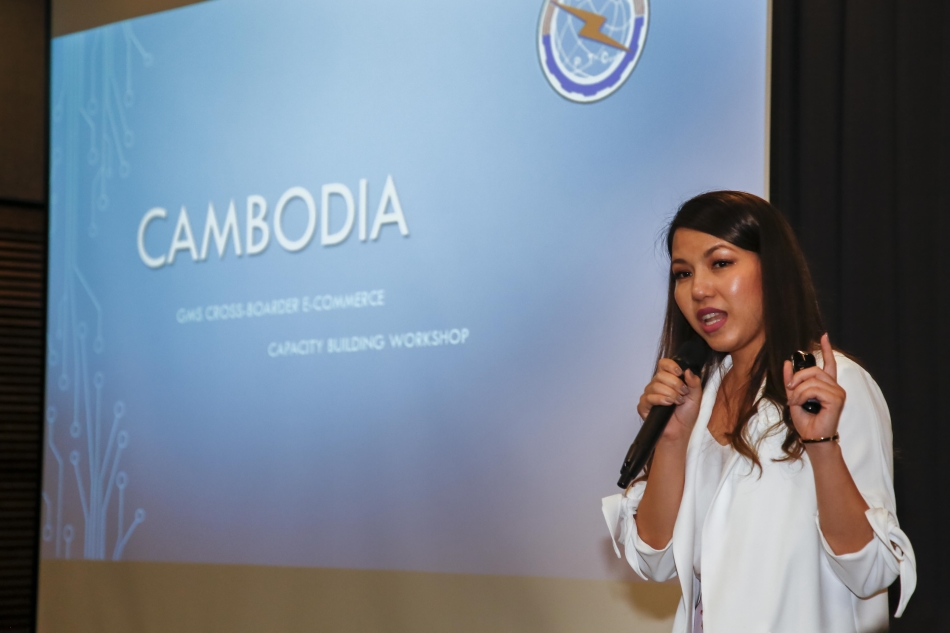 ▲ Presentation by the GMS Delegation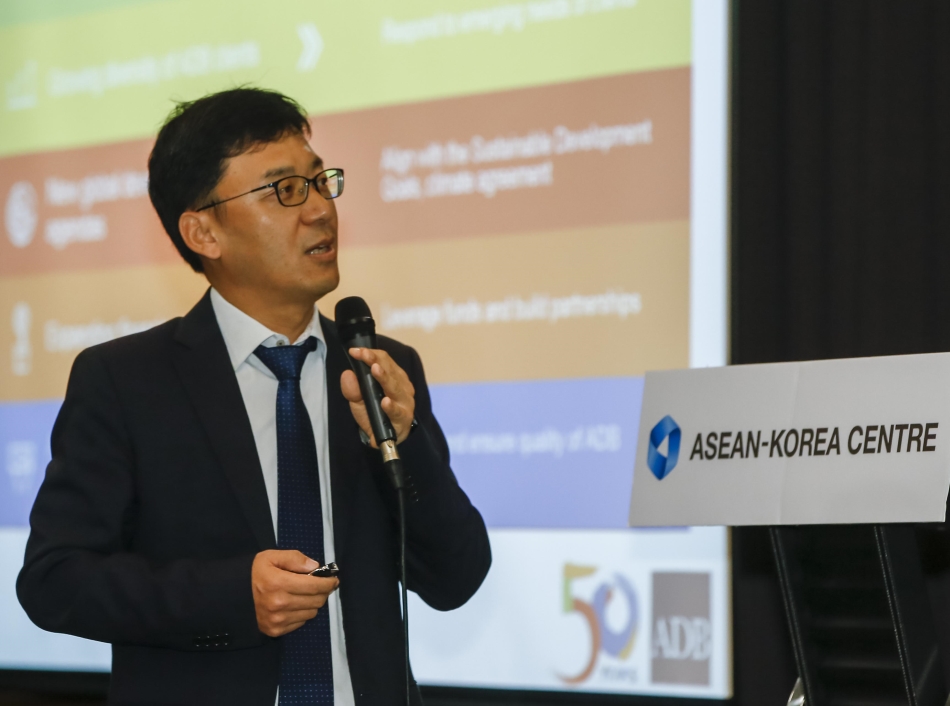 ▲ Presentation by the Speaker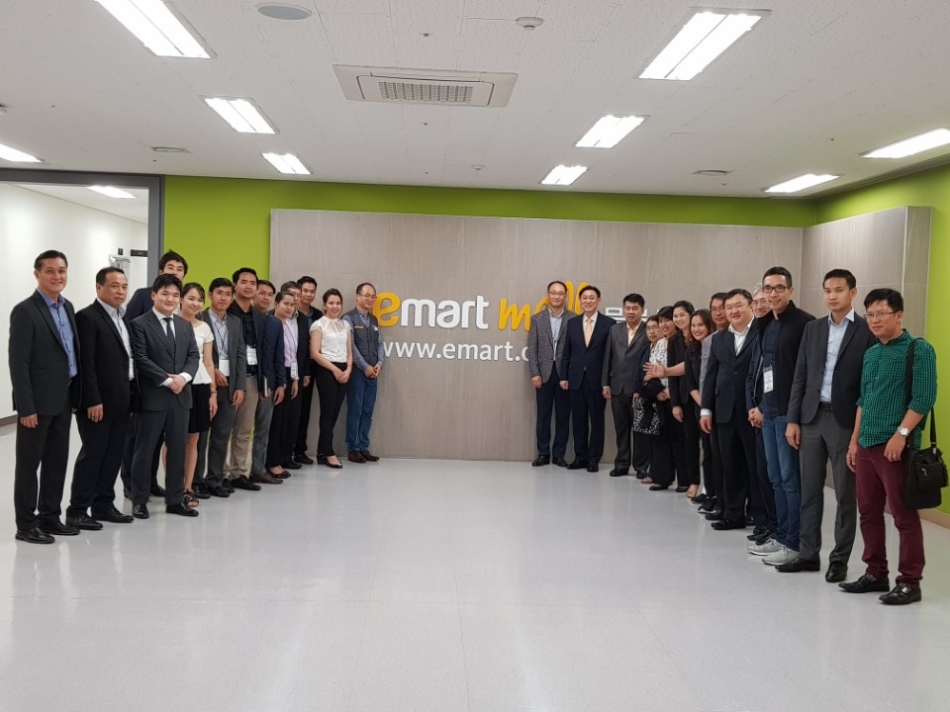 ▲ On-site Visit to Kimpo E-mart Logistics Center