Activities
HOME > Activities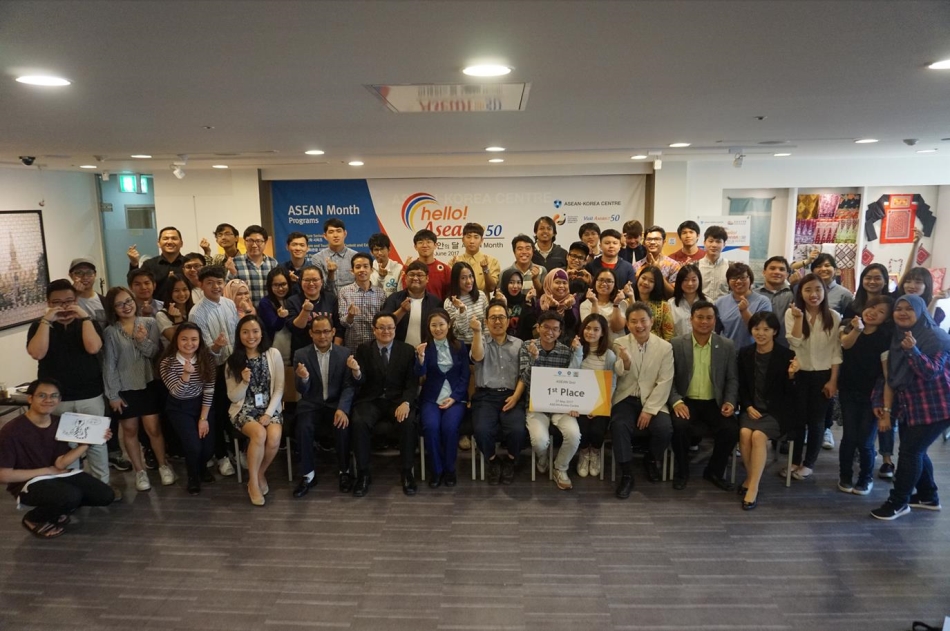 ▲ ASEAN Quiz | ASEAN-Korea Centre
The ASEAN-Korea Centre held the 2017 ASEAN Quiz on 27 May 2017 at the ASEAN Hall of the Centre. Focusing on ASEAN-Korea Socio-cultural Exchanges, the Quiz gathered teams of ASEAN and Korean students in Korea who vied for the 1st , 2nd, and 3rd Place Awards. The Quiz was conducted in collaboration with the ASEAN Foundation and the ASEAN Youth Network in Korea.
Kenn Gutierrez from the Philippines and Palitda Chansy from Lao PDR, both students of Hankuk University of Foreign Studies, bagged the 1st Place. The 2nd Place went to Muhammad Fathi Rayyan from Indonesia and Puteri Haziqah from Malaysia. The 3rd Place was bagged by Nattamon Ketkaew, a Thai student, and Erjo Cosculluella, a Filipino student. The event was attended by Mr. Craig Lim, Chief of Mission of the Embassy of Singapore, and Mr. Yem Sophal, Trade Counsellor of the Embassy of Cambodia.
Held for the 2nd time, the ASEAN Quiz aimed at raising awareness of the ASEAN and ASEAN-Korea relations among ASEAN and Korean students in Korea. The event also enabled the participants and audience to widen their networks as a networking reception was held after the competition.
The ASEAN-Korea Centre carried out the 2017 ASEAN Quiz during the ASEAN Month to celebrate the 50th Anniversary of ASEAN and the ASEAN-ROK Cultural Exchange Year. Apart from the ASEAN Quiz, the Centre has prepared a wide variety of awareness-raising programs on ASEAN.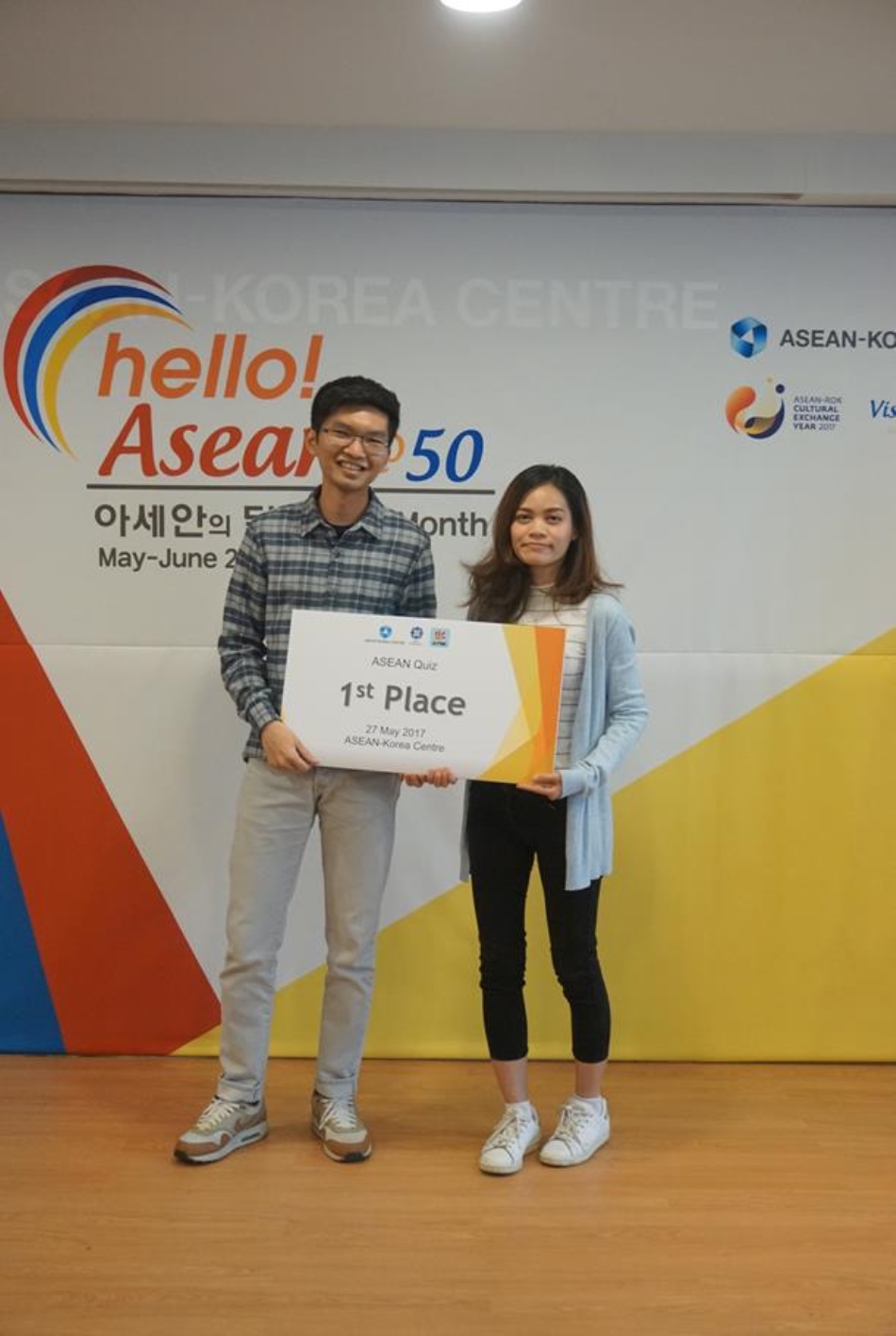 ▲ ASEAN Quiz | ASEAN-Korea Centre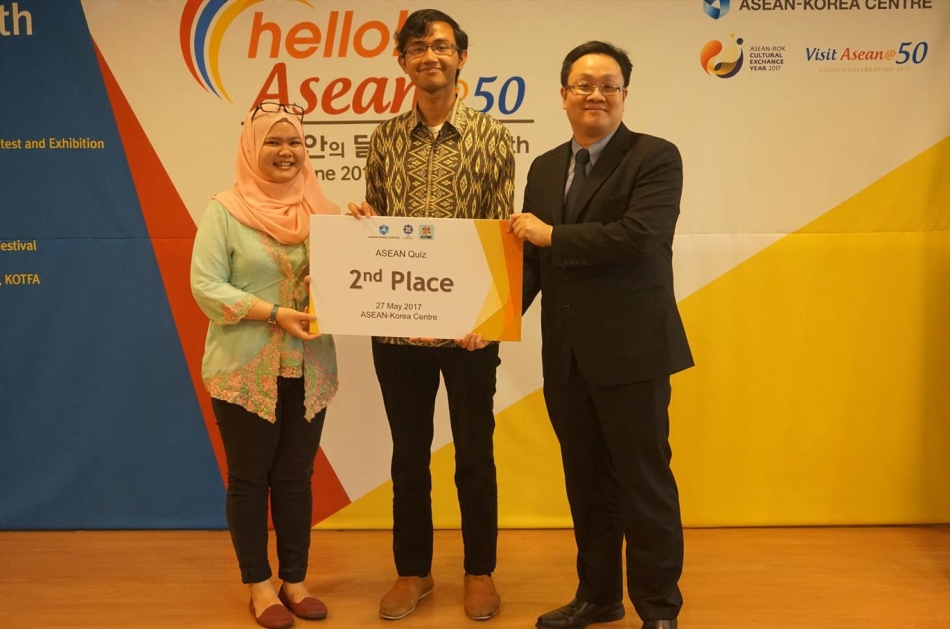 ▲ ASEAN Quiz | ASEAN-Korea Centre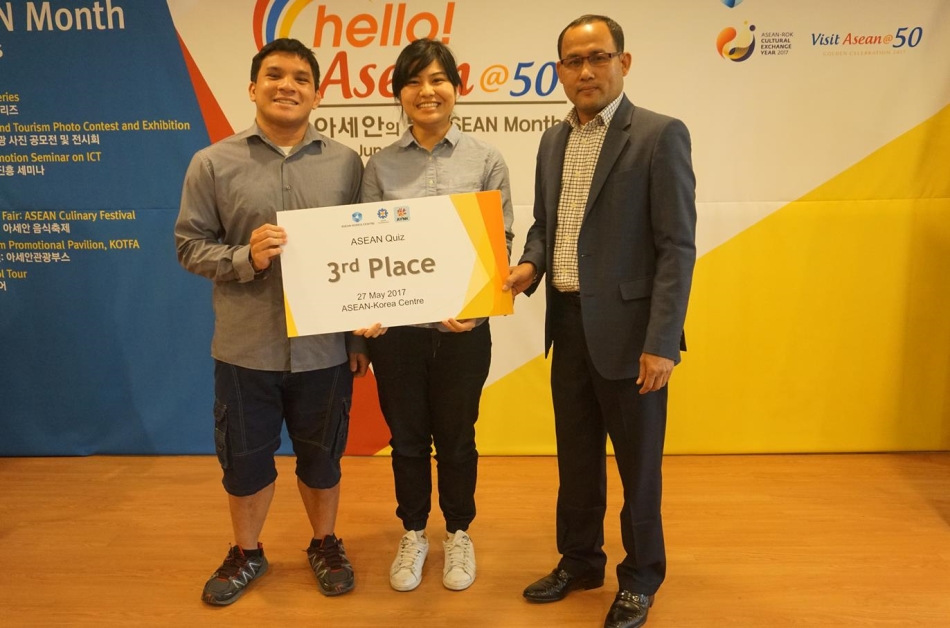 ▲ ASEAN Quiz | ASEAN-Korea Centre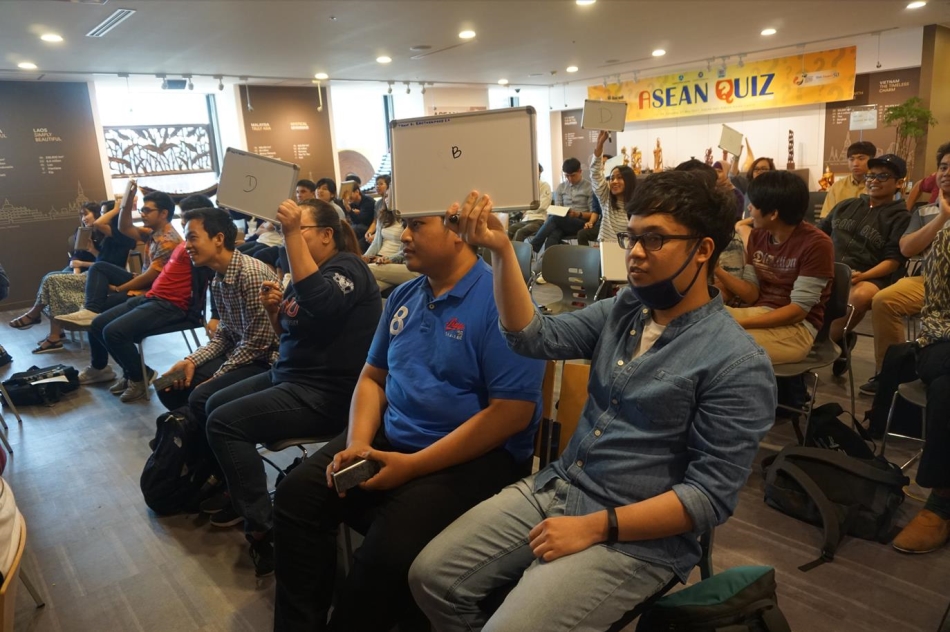 ▲ ASEAN Quiz | ASEAN-Korea Centre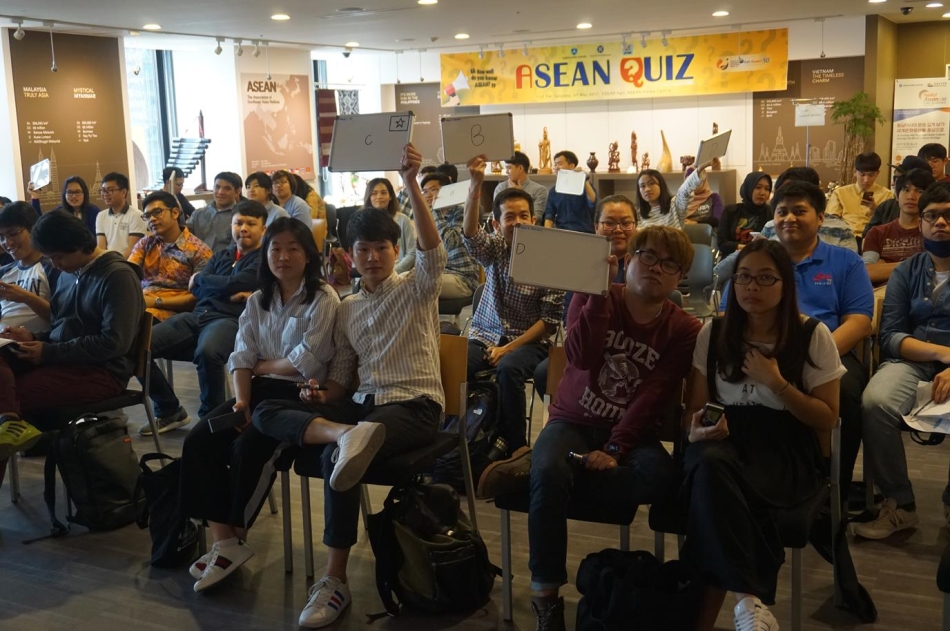 ▲ ASEAN Quiz | ASEAN-Korea Centre