Activities
HOME > Activities
Activities
ASEAN School Tour Program 2017-06-15 |Ansan Arts Center, Gyeonggi Province
Korean youth to learn, experience, and enjoy ASEAN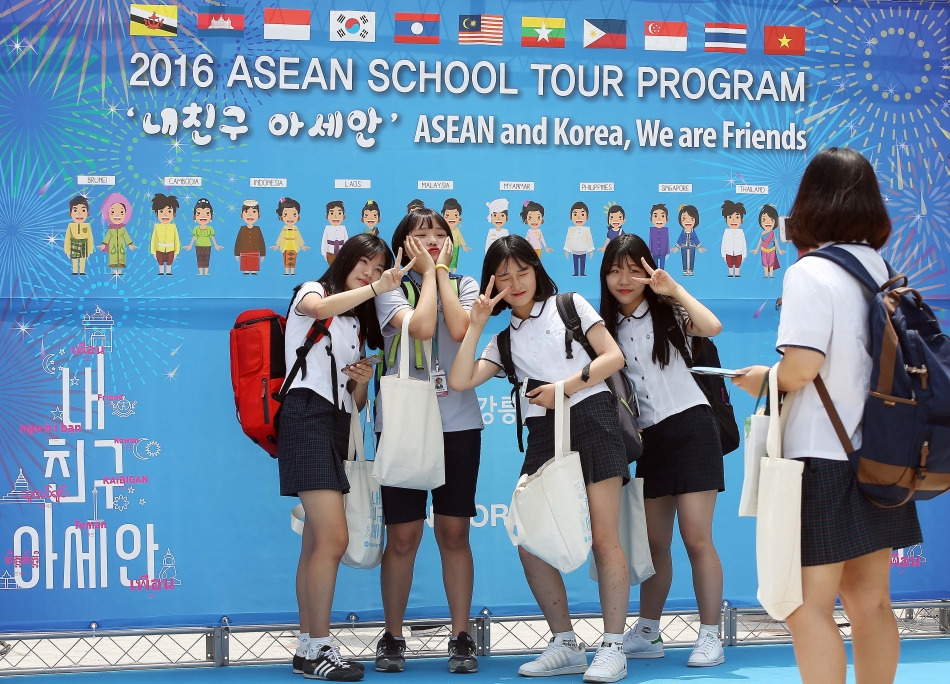 1. Background & Objectives:
- Promote awareness on ASEAN Member States among teenaged students in Korea

- Draw educative results regarding economic, geographical, social, and cultural aspects of ASEAN

- Enable students in Korea to have direct interaction with Ambassadors from ASEAN Member States and map out career paths in the fields of diplomatic and international affairs
2. Date & Venue:
- Date and Time: Thursday, 15 June 2017, 1pm-5pm

- Venue: Dalmaji Theater, Ansan Arts center
3. Main Activities:
- Outdoor Booth Activities: Introduction to the ASEAN in varied activities

- ASEAN Talk Show: Direct Interaction between Ambassadors from ASEAN and students

- ASEAN Traditional Performances: Musical instrument and dance performance

- ASEAN Golden Bell Quiz: ASEAN Quiz Show Competition

- ASEAN Fashion Show: Fashion show presented by the participants with ASEAN costumes

- Award Ceremony: Short Essay Contest*, Golden Bell quiz, and Fashion Show

*Short Essay Contest will take place as a preliminary activity to the main program.
4. How to Participate:
[School Tour Program]
- Eligibility: Elementary and middle schools in Ansan

- Application Process: Send an application form via email (jhwon@aseankorea.org)

- Application Period: 6 April - 27 April
[Preliminary Program: ASEAN Short Essay Contest]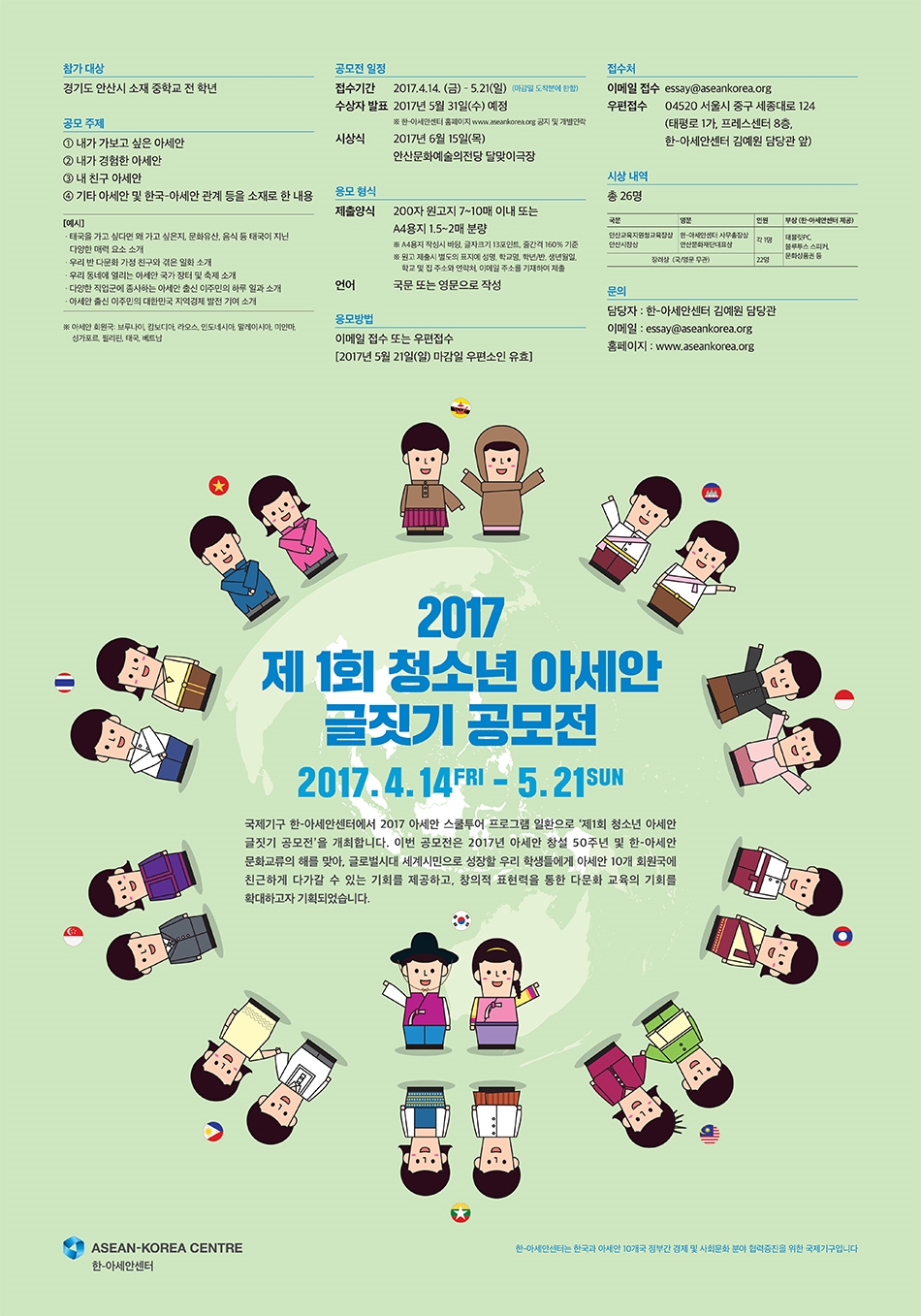 - Eligibility: Middle school students in Ansan

- Submission Format: 7~10 pages in a 200 characters square writing paper or 1.5~2 pages in A4

- Application Process: Send the essay via email (essay@aseankorea.org) or by mail (Address: 8th fl. Press Center Bldg., 124 Sejong-daero, Jung-gu, Seoul 04520 / Attention: Manager, ASEAN Short Essay Contest)

- Application Period: 14 April - 21 May

*Winners will be awarded at the Awarding Ceremony of the School Tour Program.
5. Contact: Ms. Won Jihyeon (+82-2-2287-1147, jhwon@aseankorea.org)