Activities
HOME > Activities
Activities
ASEAN Culture and Tourism Photo Contest & Exhibition 2017-06-01 ~ 2017-08-31 |Seoul / Gyeonggi
ASEAN_Culture_and_Tourism_Photo_Contest_Leaflet.PDF (15.91M)
ASEAN_Culture_and_Tourism_Photo_Contest_Leaflet.PDF (15.91M)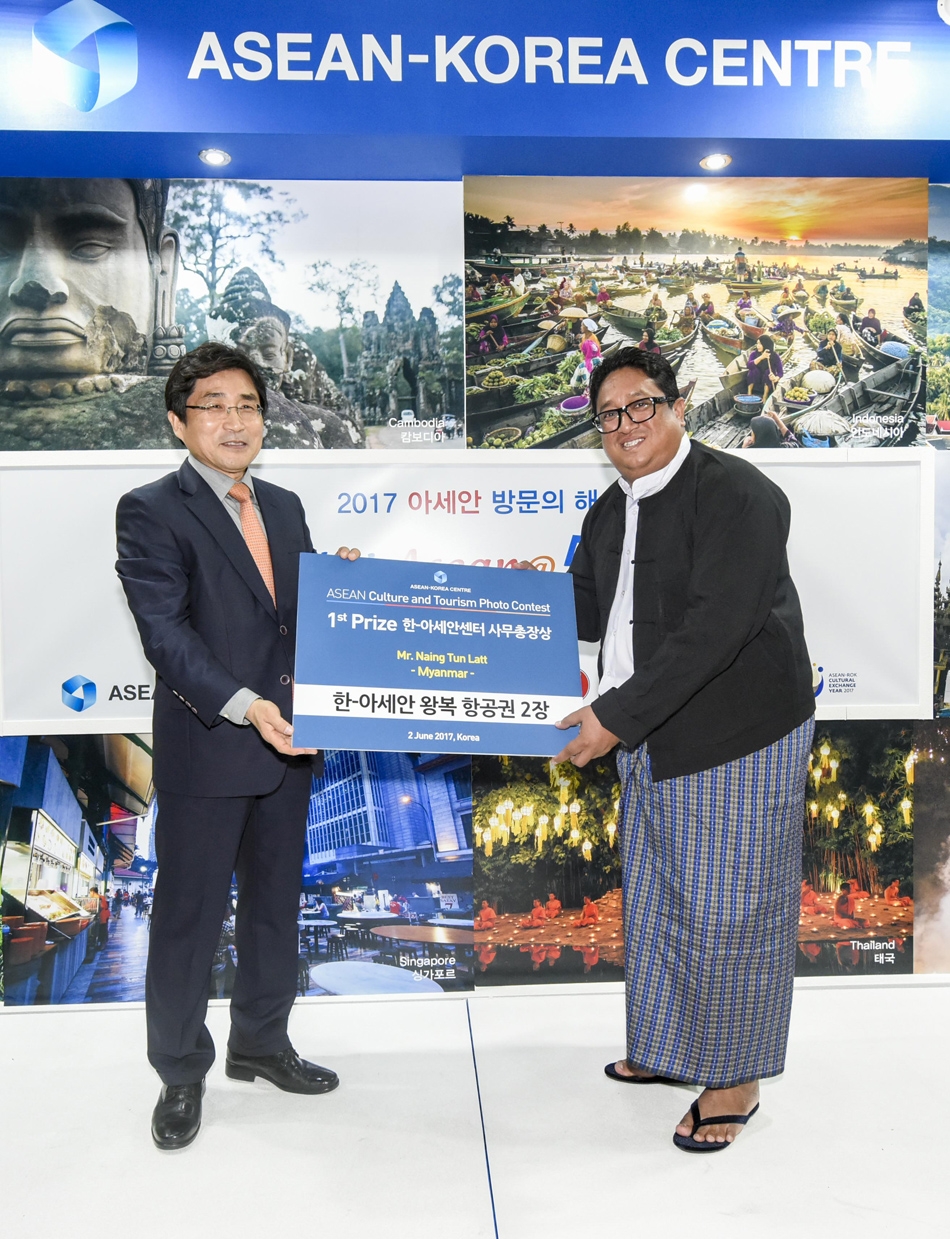 ▲ Awarding Ceremony of the ASEAN Culture and Tourism Photo Contest | Seoul, Korea
The ASEAN-Korea Centre organizes the ASEAN Culture and Tourism Photo Exhibition from June to August 2017. The Exhibition features 55 winning entries of the ASEAN Culture and Tourism Photo Contest which was held in celebration of the 50th Anniversary of ASEAN and ASEAN-ROK Cultural Exchange Year under the themes of: Natural Wonders of ASEAN, Culture Wonders of ASEAN, and Wonderful People of ASEAN.
The Exhibition will be conducted in Seoul and Gyeonggi Province as follows:
- 1-4 June 2017: Hall A, COEX, Seoul
- 15 June – 2 July 2017: Ansan Arts Center, Gyeonggi Province
- 4-31 July 2017: Seoul Metropolitan Library, Seoul
- 1-31 August 2017: ASEAN Hall, ASEAN-Korea Centre, Seoul
A total of 2,125 photo entries, 1034 from the 10 ASEAN Member States and 1,055 entries from Korea were received for the Photo Contest. The evaluation committee, composed of four external experts in the relevant field, as well as embassies and tourism organizations of 7 ASEAN countries that offer Special Country Awards selected 1 winner for the 1st prize, 2 winners for the 2nd prizes, 8 winners for the Special Country Awards. Winners were given prizes, which includes 12 round-trip flights tickets, 4 iPad Mini, and 44 gift cards.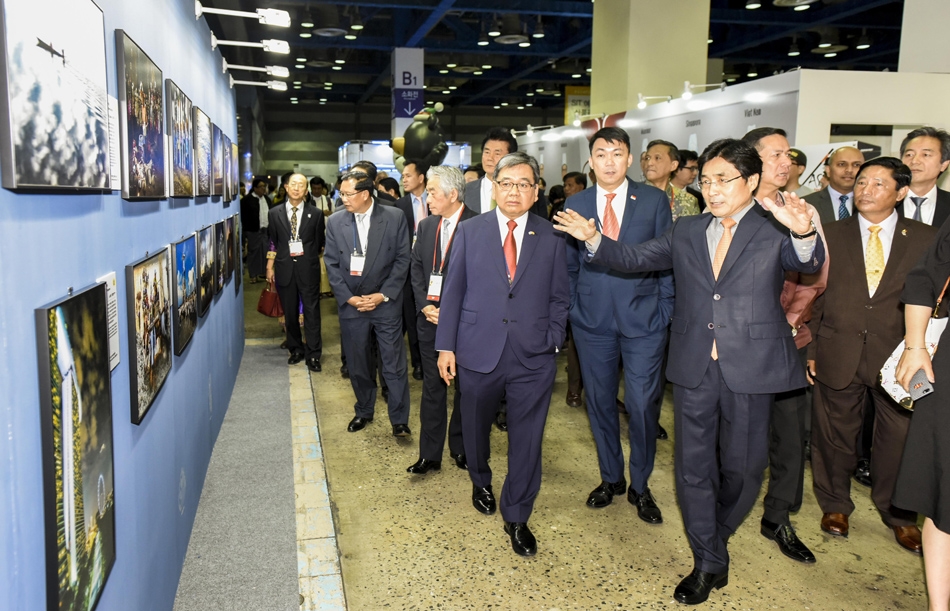 ▲ ASEAN Ambassadors and distinguished guests touring the photo exhibition at COEX | Seoul, Korea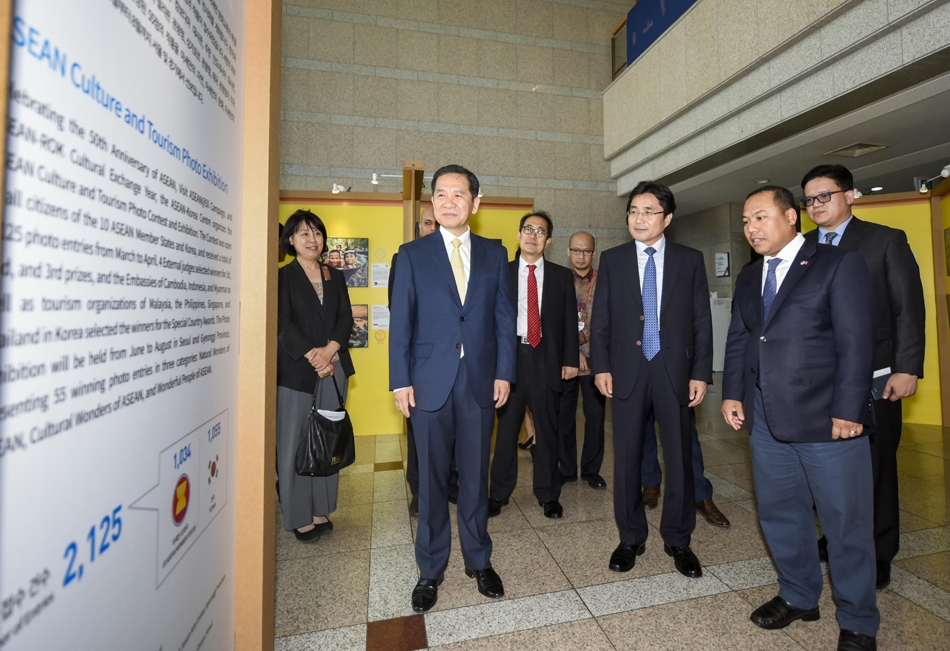 ▲ ASEAN Ambassadors and distinguished guests touring the photo exhibition at COEX | Seoul, Korea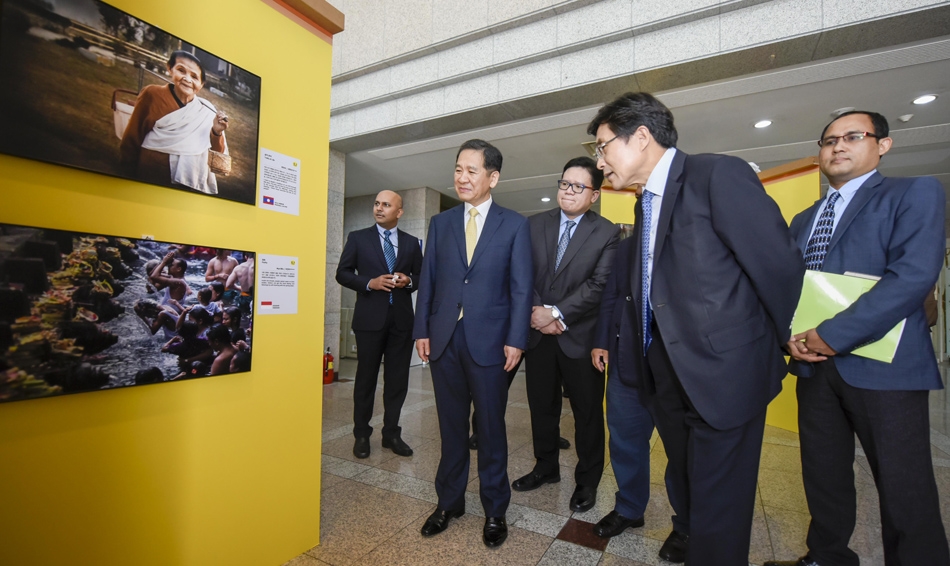 ▲ ASEAN Ambassadors and distinguished guests touring the photo exhibition at COEX | Seoul, Korea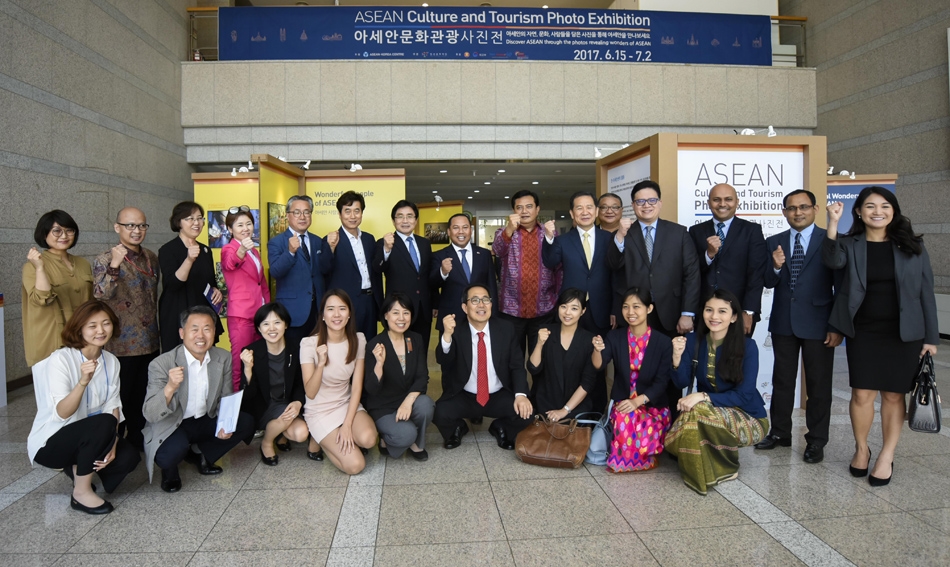 ▲ ASEAN Ambassadors and distinguished guests touring the photo exhibition at Ansan Arts Center | Gyeonggi Province, Korea
Winners Interview :
Winning photos :
http://photo.aseankorea.org/eng