Activities
HOME > Activities
Activities
Trade Facilitation Workshop for Philippine Food MSMEs 2017-05-17 ~ 2017-05-20 |Manila, the Philippines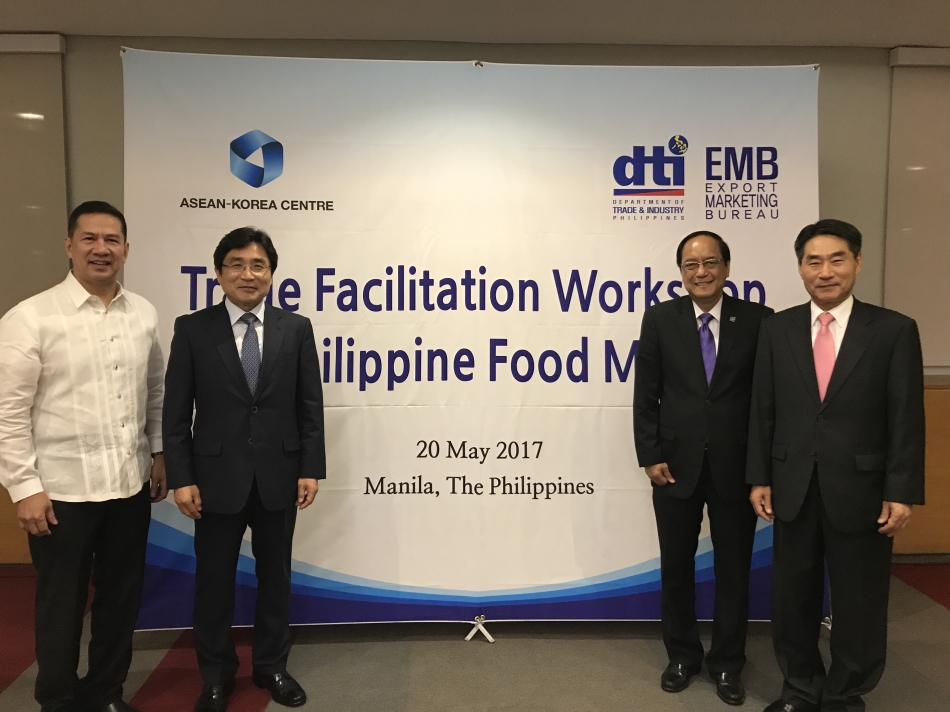 ▲ Ambassador of the Philippines to ROK, Secretary General of AKC, Director of Export Marketing Bureau, Ambassador of ROK to the Philippines | Manila, The Philippines
ASEAN-Korea Centre organized the Trade Facilitation Workshop for the Philippine Food MSMEs on 17-20 May 2017 in Manila, the Philippines. Jointly organized with the Philippine Export Marketing Bureau(EMB), the Workshop aimed to enhance competitiveness of Philippine food MSMEs, thereby facilitating trade between Korea and the Philippines. A delegation, composed of members from 10 Korean food companies, shared their expertise and conducted one-on-one business meetings with local MSMEs at the Trade Facilitation Seminar.
The Seminar was held on 20 May at World Trade Center in Metro Manila. Kim Young-sun, Secretary General of the ASEAN-Korea Centre and Senen M. Perlada, Director of Export Marketing Bureau, Department of Trade and Industry attended the opening ceremony to deliver remarks, along with Raul S. Hernandez, Ambassador of the Philippines to ROK and Kim Jae-shin, Ambassador of ROK to the Philippines. Following the ceremony, presentations by the Korean delegation on sourcing and packaging trends as well as importing procedures were conducted. After the Seminar, the Korean delegates and the Philippine MSMEs representatives had one-on-one business meetings to strengthen network for future businesses.
As part of the Workshop, the delegation visited the International Food Exhibition (IFEX Philippines), the country's biggest international food exhibition, whereby they took part in active interactions with businessmen in the food sector from all over the world. Furthermore, the Korean business delegation had an opportunity to gain up-to-date information on the current development of food industry in the Philippines through presentations by officials from the Philippine Chamber of Commerce and Industry(PCCI) and Department of Trade and Industry (DTI).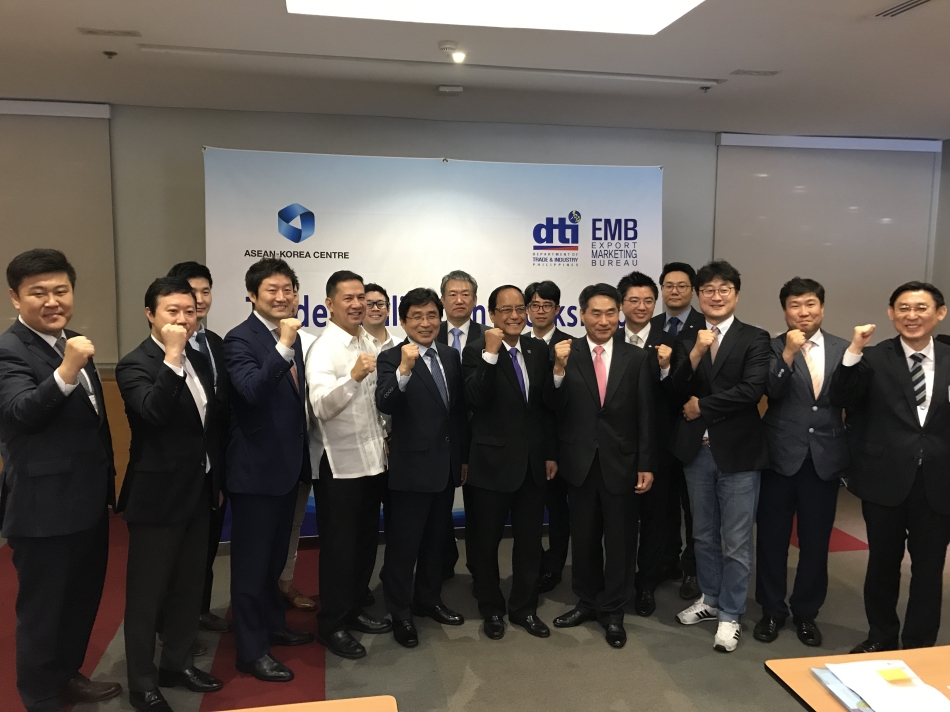 ▲ Trade Facilitation Workshop (World Trade Center Metro Manila) | Manila, The Philippines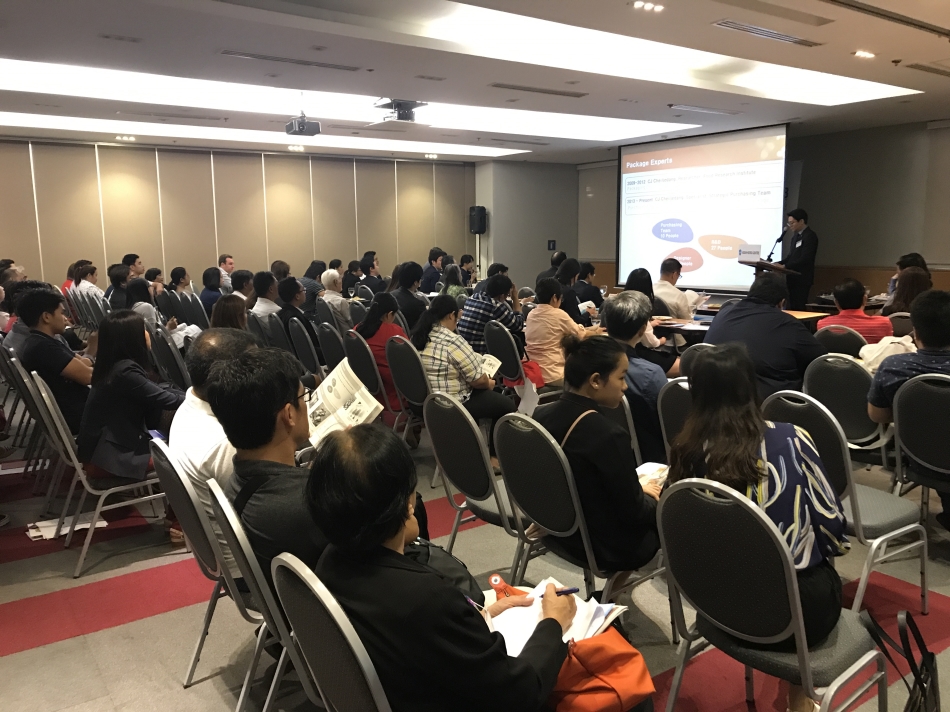 ▲ Trade Facilitation Workshop (World Trade Center Metro Manila) | Manila, The Philippines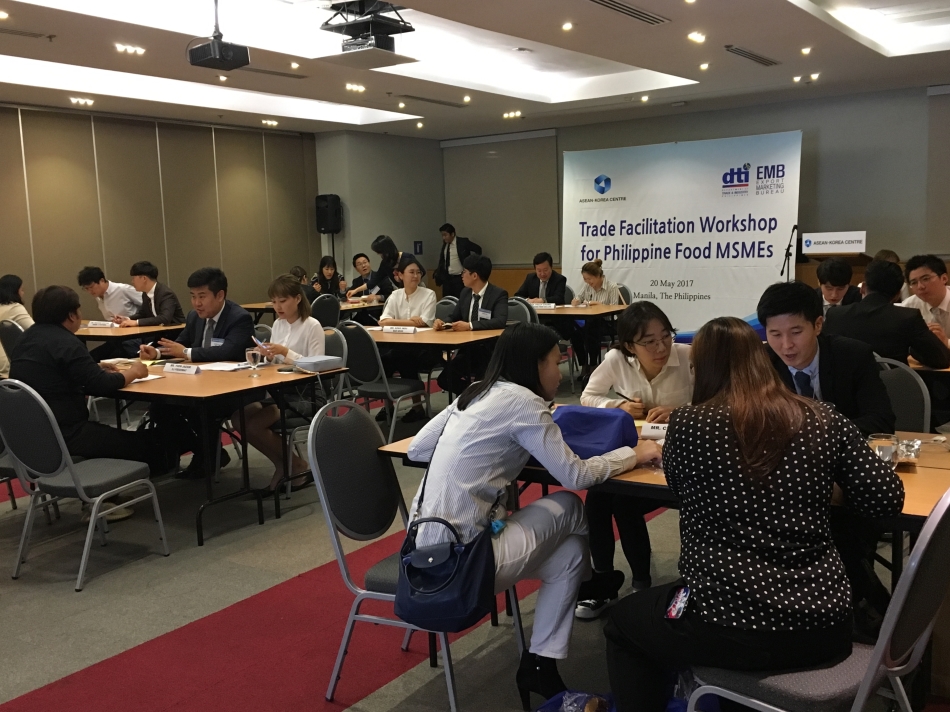 ▲ 1:1 Business Meeting | Manila, The Philippines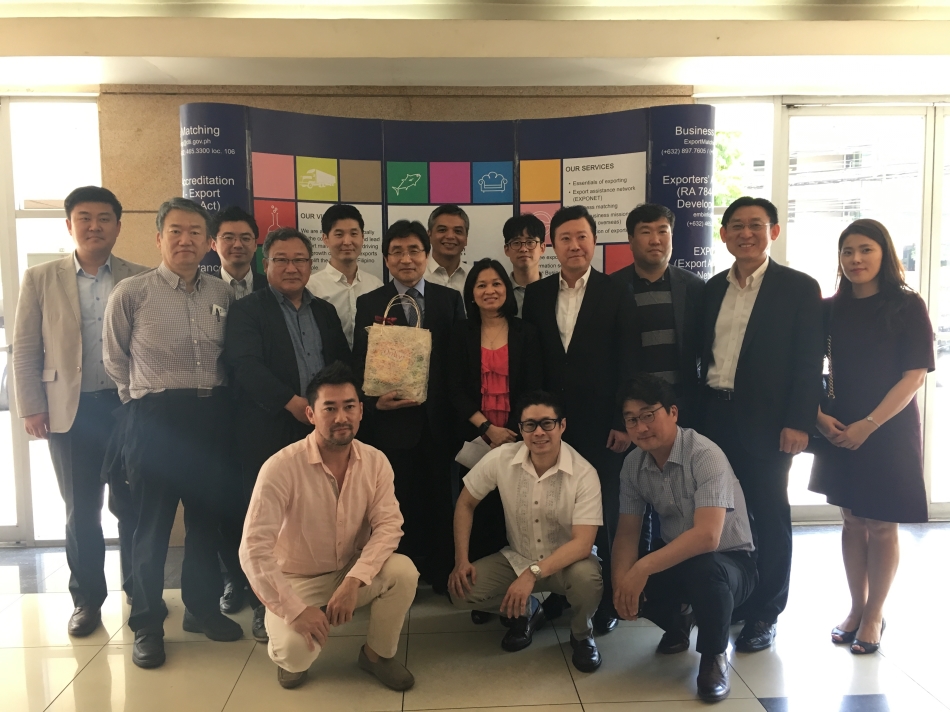 ▲ Department of Trade and Industry (DTI) | Manila, The Philippines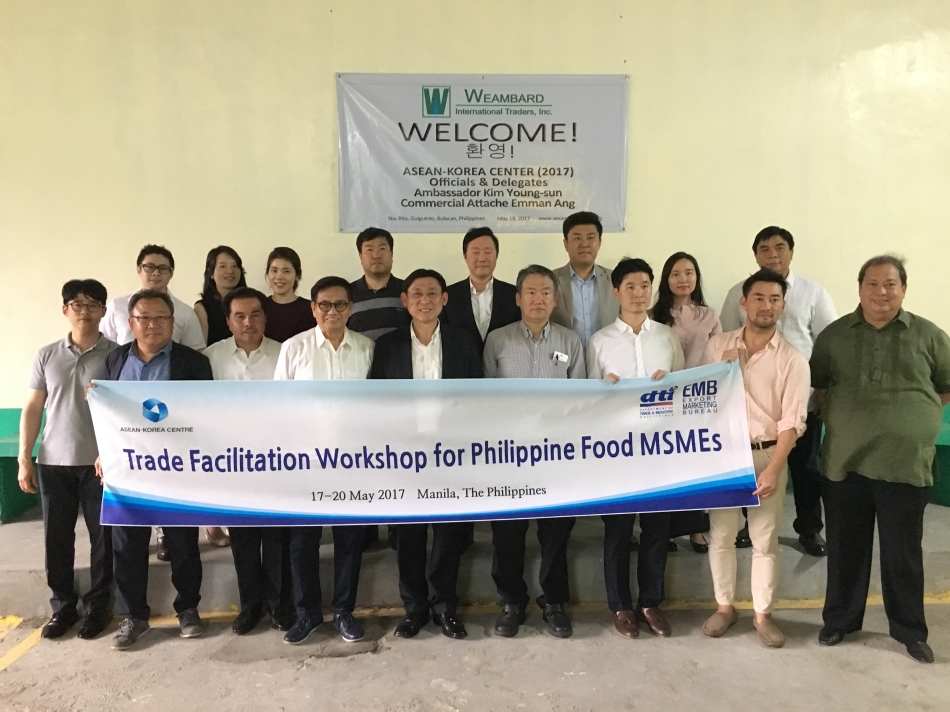 ▲ Industrial Visit (Weambard Co.,) | Manila, The Philippines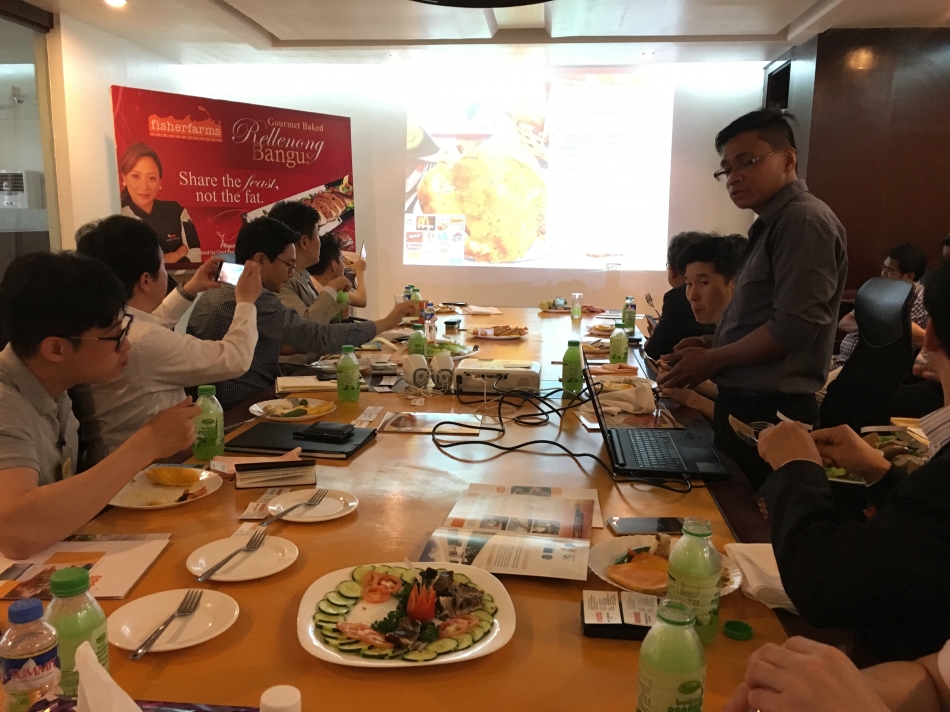 ▲ Industrial Visit (Fisherfarms Co.,) | Manila, The Philippines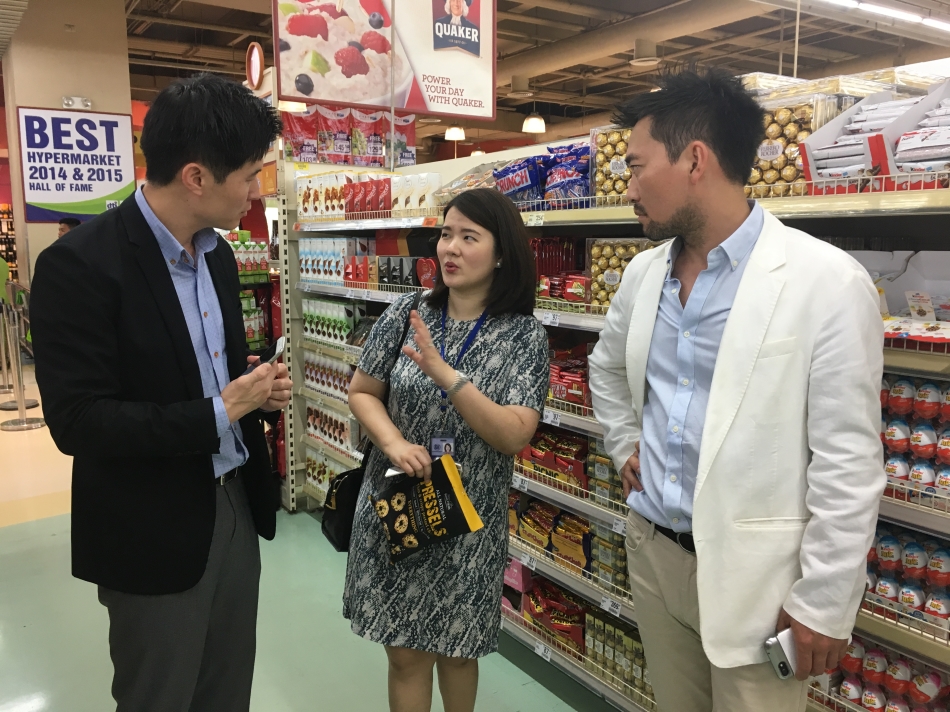 ▲ Market Research (Hypermarket, SM Mall) | Manila, The Philippines