Activities
HOME > Activities
Activities
Investment and Market Research Mission in Malaysia 2017-02-20 ~ 2017-02-24 |Kuala Lumpur / Melaka, Malaysia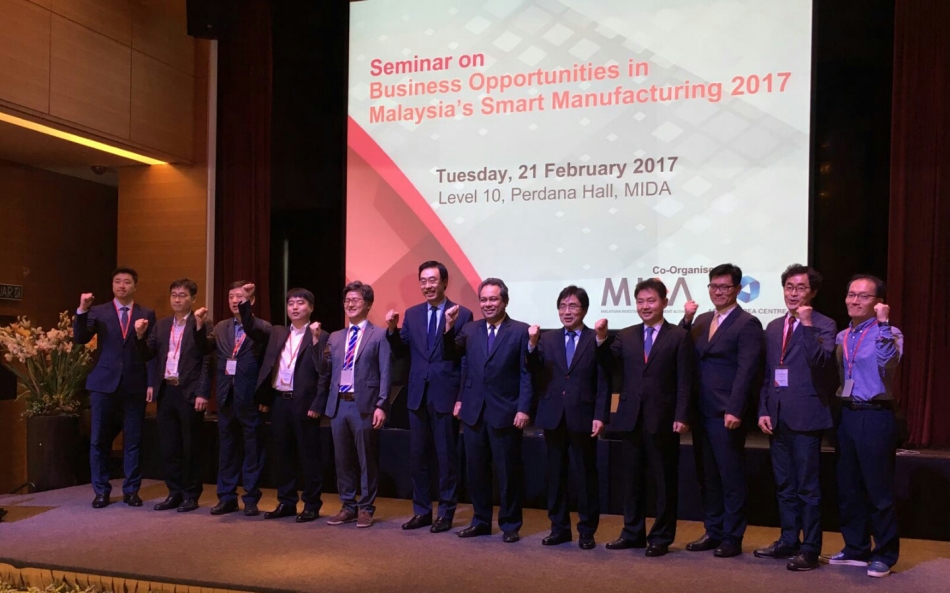 ▲ Seminar on Business Opportunities in Malaysia's Smart Manufacturing (MIDA) | Kuala Lumpur, Malaysia
The ASEAN-Korea Centre dispatched an 'Investment Mission Delegation' to Malaysia under the theme of Smart Manufacturing (Industrial Robot ∙ Automation) on 20-24 February 2017. The Delegation, comprised of Korean business people and experts visited Kula Lumpur and Melaka to seek for business opportunities in the Smart Manufacturing industry.
Co-organized with the Malaysian Investment Development Authority(MIDA), the 'Seminar on Business Opportunities in Malaysia's Smart Manufacturing' was held at MIDA, Malaysia. Representatives from 7 Korean companies in industrial robots and automation sectors have received briefings on the newest investment policies and incentives by a presenter from MIDA, which was followed by presentations on Korea's smart manufacturing industry by an expert from the Korea Institute for Robot Industry Advancement (KIRIA) and on the Malaysian perspective on smart manufacturing by a representative from the Malaysian Society for Engineering and Technology (MySET).
Korean delegation has also visit Technology Park, a science park for knowledge-based industries development of the country and local companies providing integrated automated solutions for high-tech industries to seek business opportunities and extend their networks.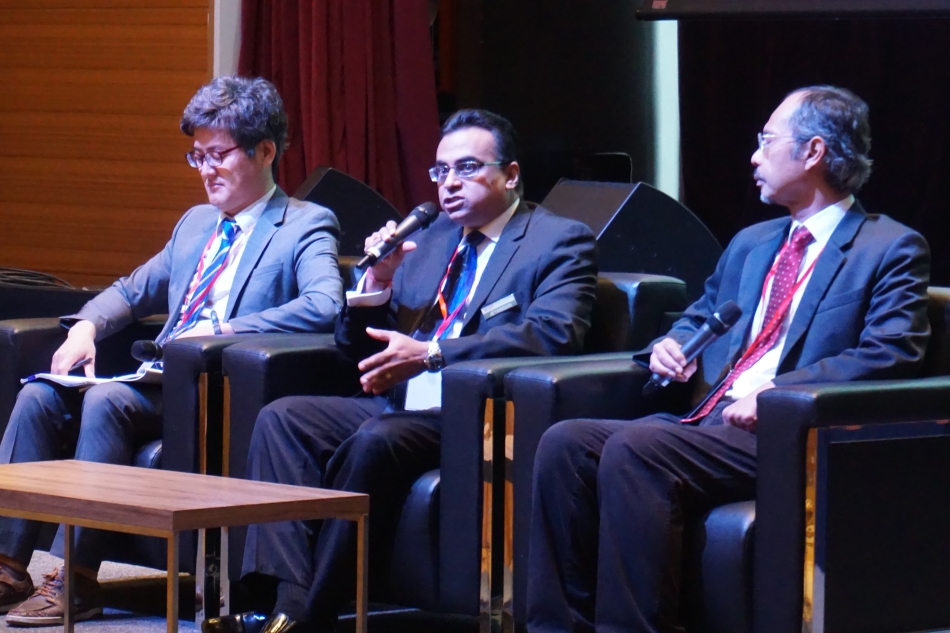 ▲ Presenters of the Seminar(From the left: Kim Jong-heon, Director of Robot Industry Promotion Division of KIRIA, Mr. N. Jeyasigan, Director of Technology & Business Frontier Division of MIDA, Prof. Dr. Ishkandar Baharin from Malaysian Society for Engineering and Technology (MYSET)) | Kuala Lumpur, Malaysia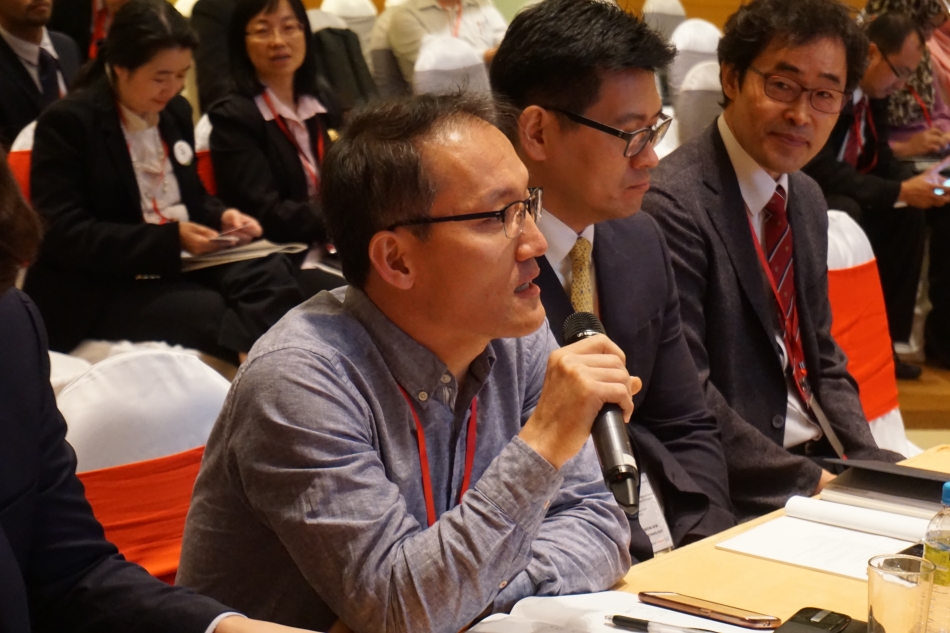 ▲ Q&A Session of the Seminar | Kuala Lumpur, Malaysia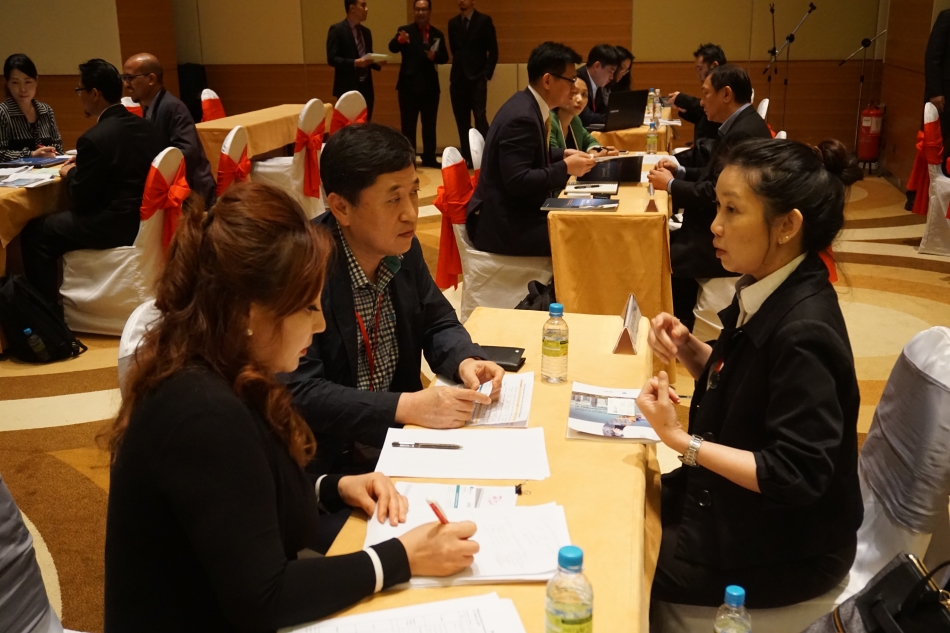 ▲ 1:1 Business Meeting | Kuala Lumpur, Malaysia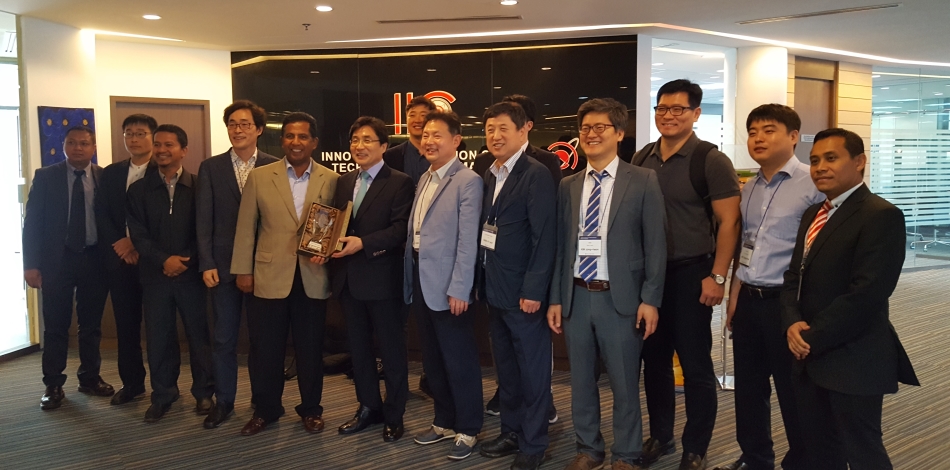 ▲ Visit to Technology Park Malaysia | Kuala Lumpur, Malaysia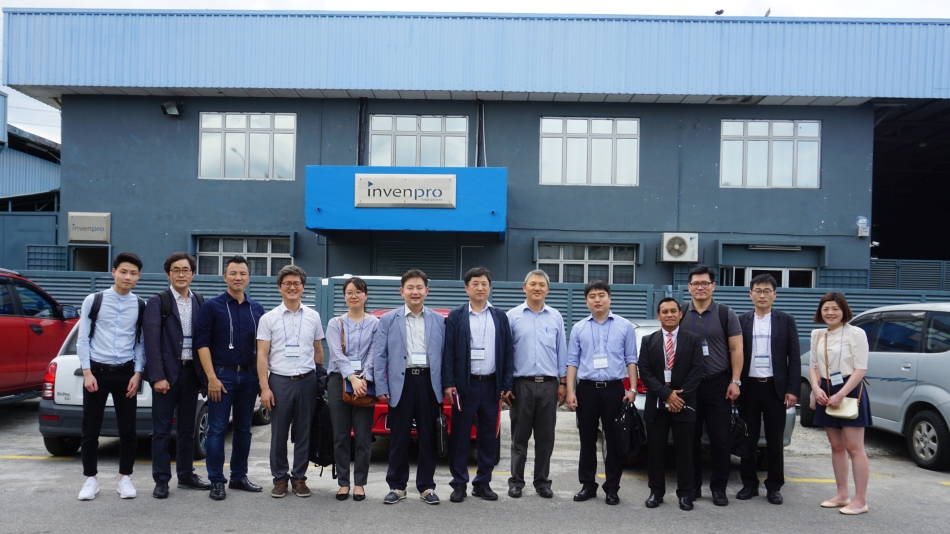 ▲ Industrial visit to the relevant organizations (Invenpro) | Kuala Lumpur, Malaysia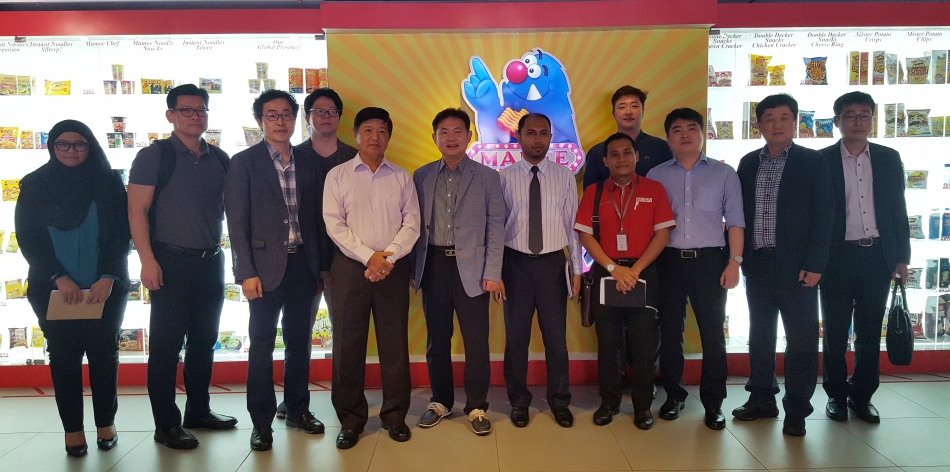 ▲ Industrial visit to the relevant organizations (MAMEE) | Melaka, Malaysia
---
Related
[The Korea Herald] Malaysia embraces automation, welcomes Korean expertise in manufacturing (more)
[The Jakarta Post] Indonesia seeks to boost exports to South Korea through AKC (more)
[Borneo Post] Changes in US trade landscape will boost RCEP talks (more)
[The Sundaily] RCEP even more important now: Asean-Korea Centre (more)
[Bernama] Perubahan Persekitaran Perdagangan AS Galakkan Perundingan - ASEAN-Korea Centre (more)
[BH Online] Perubahan persekitaran perdagangan AS galak rundingan RCEP (more)
[연합뉴스] 한-아세안센터, 인도네시아에 투자조사단 파견 (more)