Activities
HOME > Activities
Activities
Product Development Workshop in Malaysia 2017-02-20 ~ 2017-02-23 |Kuala Lumpur, Malaysia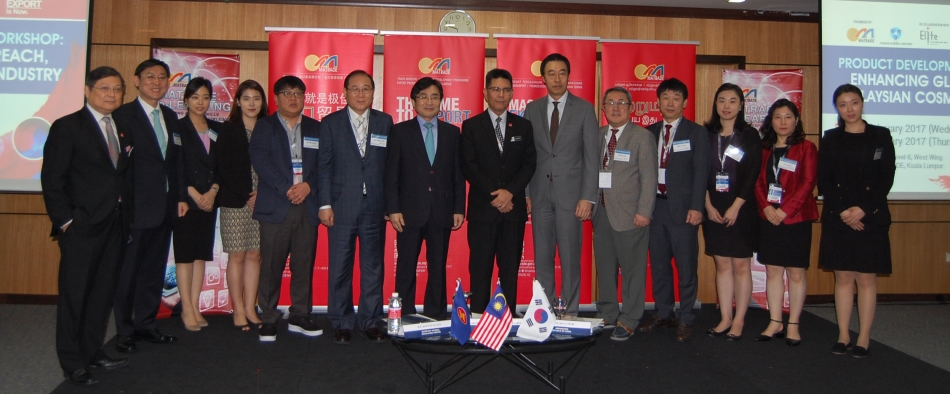 ▲ Group photo | Kuala Lumpur, Malaysia
On 20-23 February 2017, the ASEAN-Korea Centre and the Malaysia External Trade Development Corporation(MATRADE) jointly organized the Product Development Workshop in Malaysia with support of Korean Cosmetic Association and Elite Expo under the title of 'Enhancing Global Reach, Malaysian Cosmetic Industry 'at West Wing Menara MATRADE in Malaysia.
The Product Development Workshop provided a two-day training for 50 local cosmetic SMEs in terms of marketing, branding, and packaging. And Korean experts gave lectures on Korean cosmetic industries, branding, packaging, and marketing strategies to 250 participants from local cosmetic companies. Simulation exercises were also conducted, where participants were introduced to the key features of packaging development process while being guided by highly experienced experts. Local cosmetic companies and SMEs were expected to attend the Workshop whereby they can strengthen the competitiveness of Malaysians cosmetics and build networks between Malaysian and Korean business.
In the opening ceremony, H.E. Kim Young-sun, Secretary General of the ASEAN-Korea Centre, YBrs. Ir Dr. Mohd Shahreen Zainooreen B. Madros, CEO of MATRADE, and H.E Yu Hyun-seok, Ambassador of ROK to Malaysia delivered opening remarks and congratulatory remarks respectively.
The Workshop aimed to support local cosmetic SMEs for enhancing their competiveness in a sector of cosmetics. Through the Product Development Workshop, K-Beauty experts shared their expertise and know-how to enhance capacity of local SMEs in the cosmetics industry.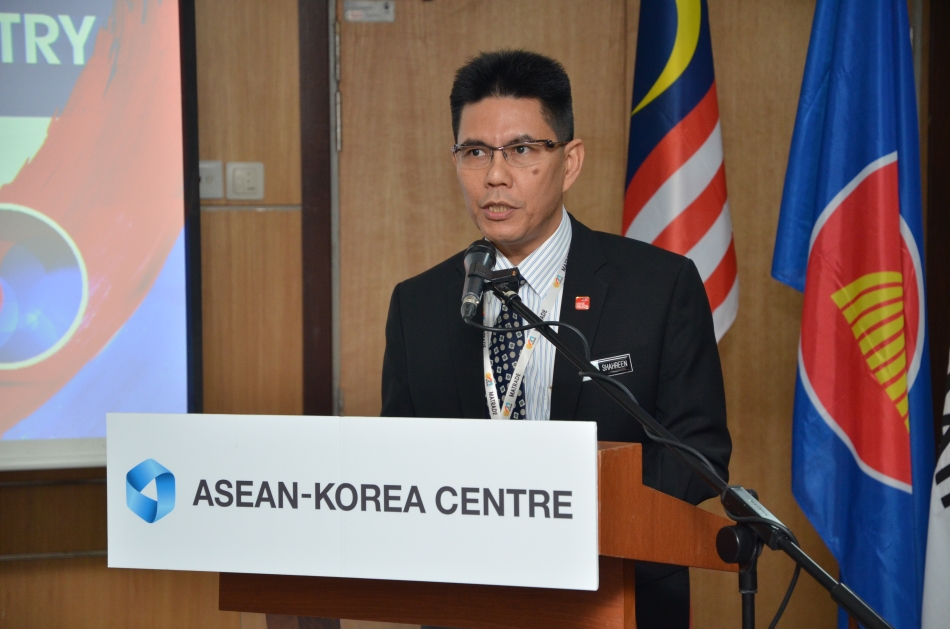 ▲ Welcoming remarks by YBrs. Ir Dr. Mohd Shahreen Zainooreen B. Madros, CEO of MATRADE | Kuala Lumpur, Malaysia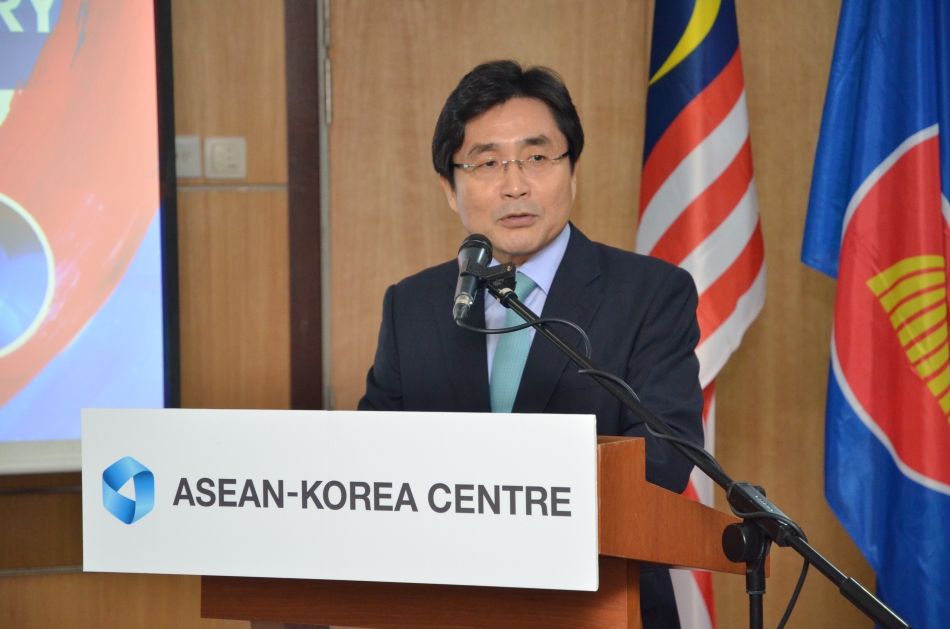 ▲ Congratulatory remarks by Kim Young-sun, Secretary General of the ASEAN-Korea Centre | Kuala Lumpur, Malaysia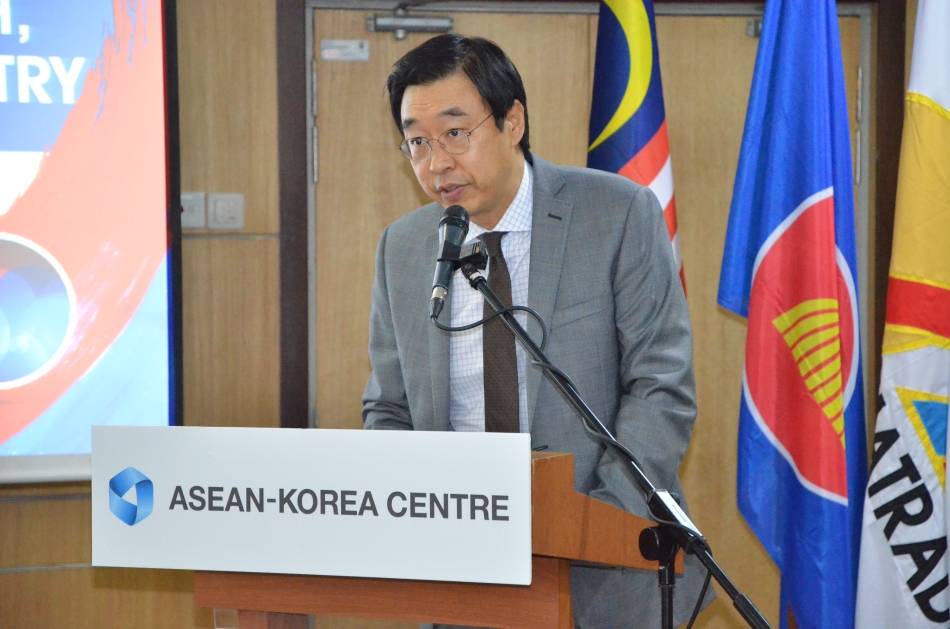 ▲ Congratulatory remarks by H.E Yu Hyun-seok, Ambassador of ROK to Malaysia | Kuala Lumpur, Malaysia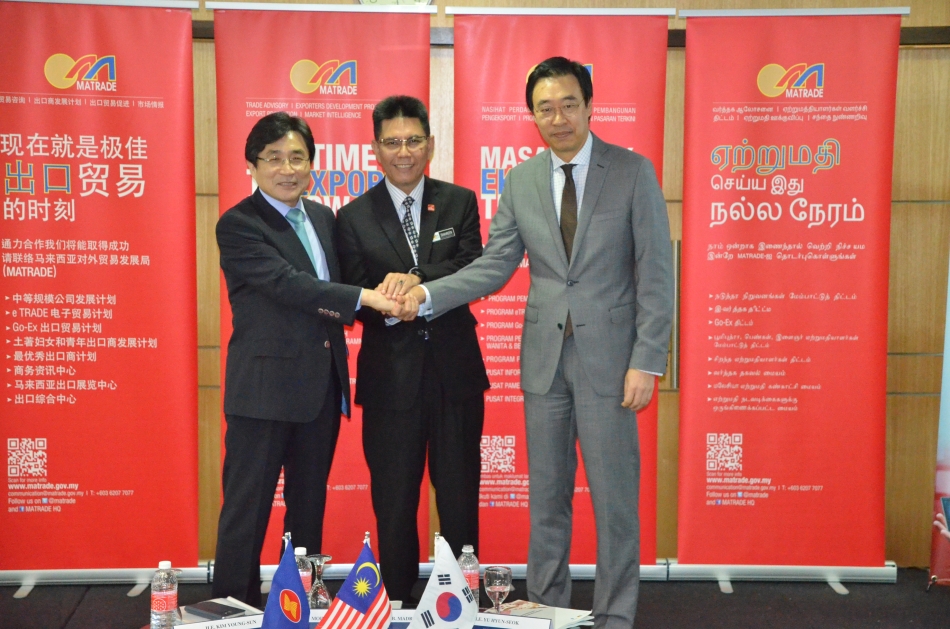 ▲ Product Development Workshop in Malaysia | Kuala Lumpur, Malaysia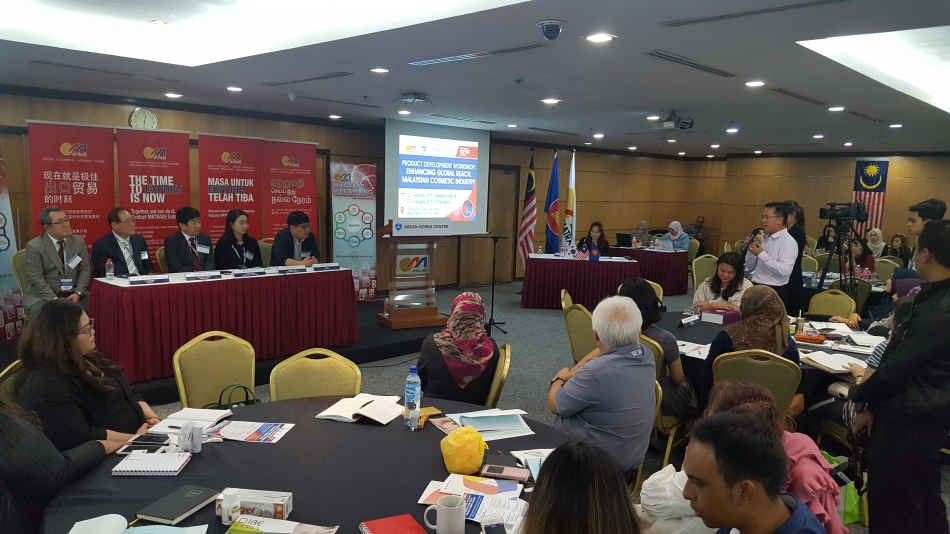 ▲ Product Development Workshop in Malaysia | Kuala Lumpur, Malaysia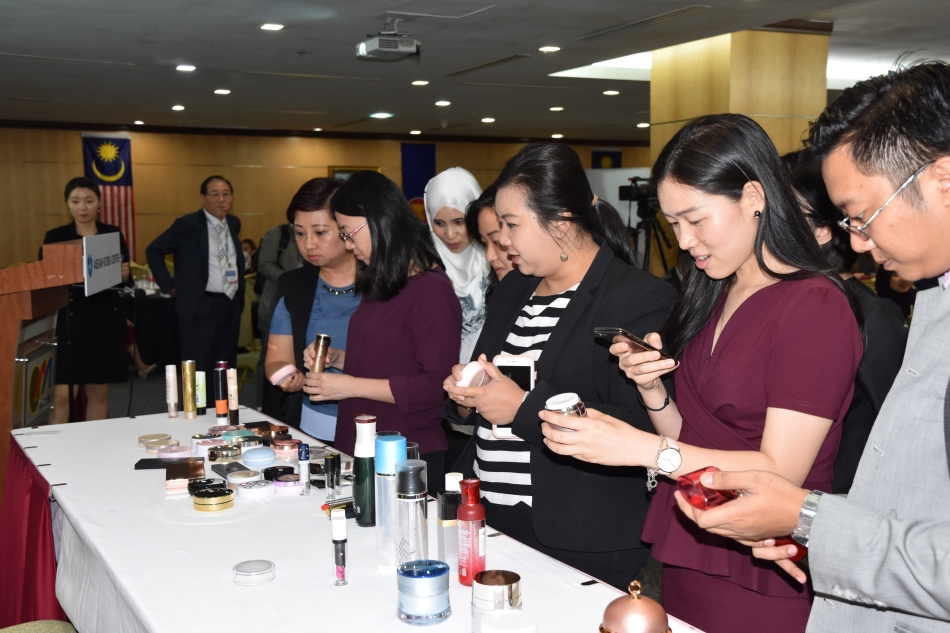 ▲ Product Development Workshop in Malaysia | Kuala Lumpur, Malaysia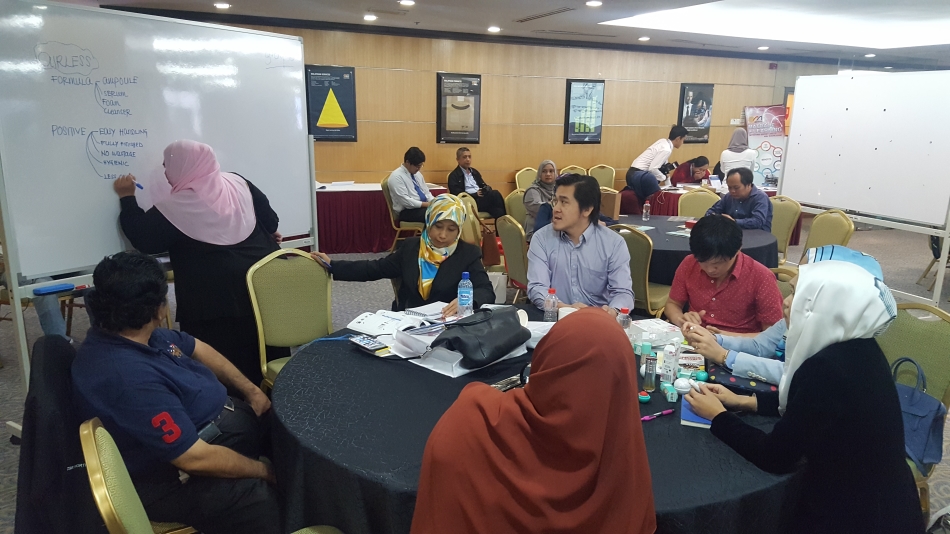 ▲ Product Development Workshop in Malaysia | Kuala Lumpur, Malaysia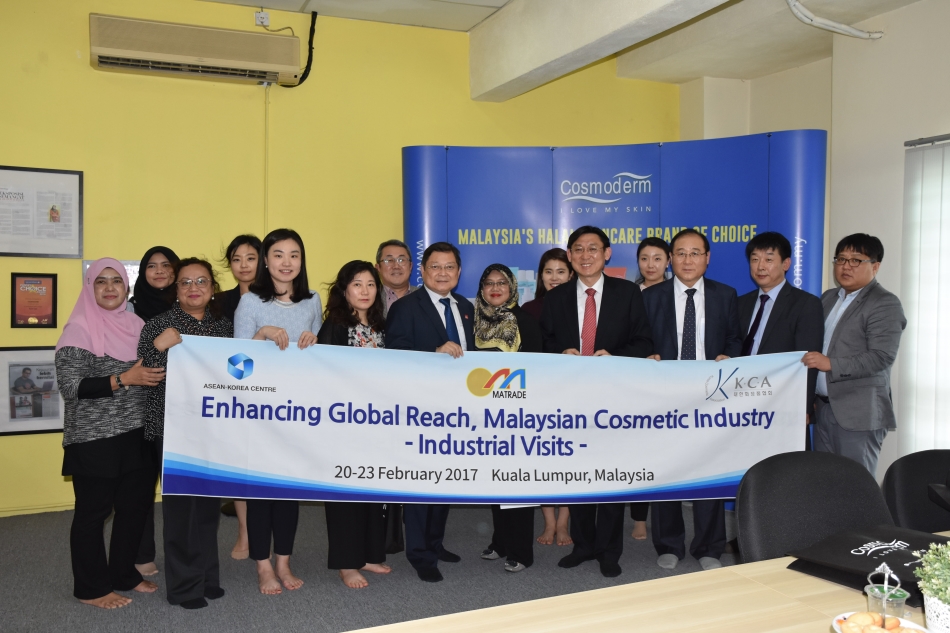 ▲ Industrial visit | Kuala Lumpur, Malaysia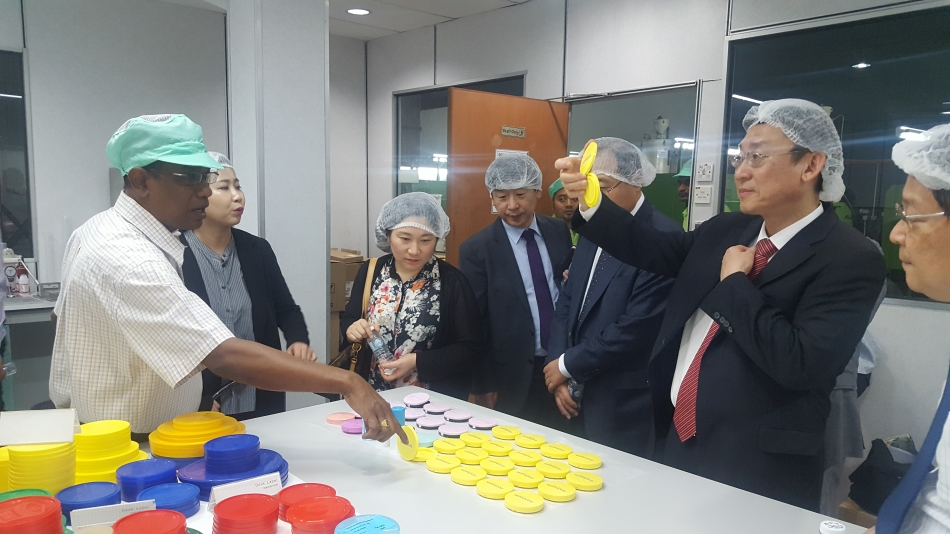 ▲ Industrial visit| Kuala Lumpur, Malaysia
---
Related
[The Korea Herald] Malaysia's halal cosmetics vie to go global (more)
[Borneo Post] Matrade projects fast growth export of cosmetic products for men, women (more)
[연합뉴스] 한-아세안센터, 말레이시아서 상품개발 워크숍 (more)